Why a Maserati Makes You Feel Like a Celebrity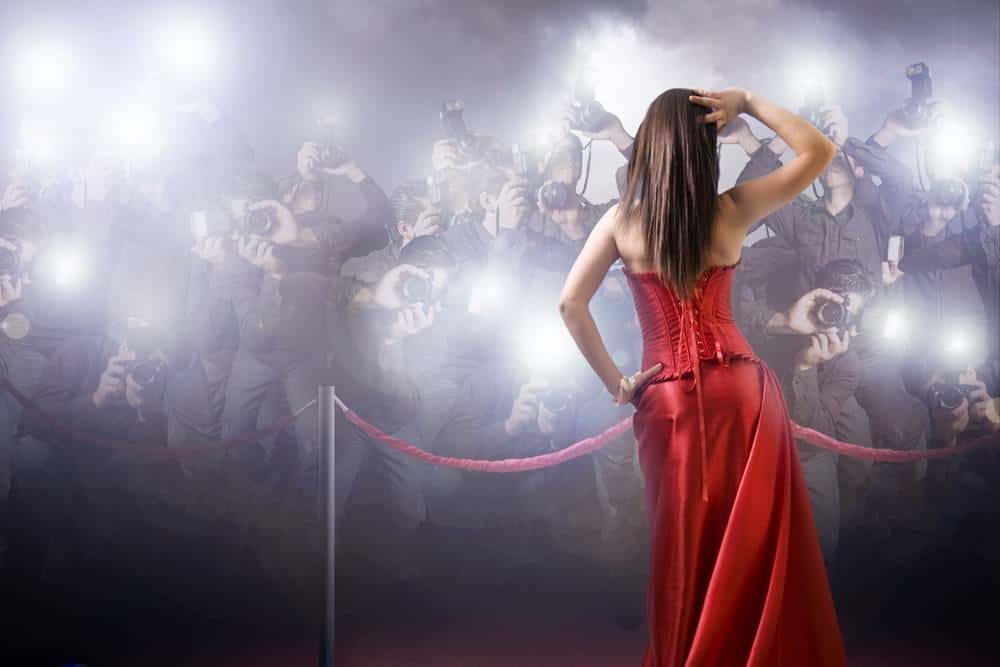 At our Maserati dealership in Albany, we're used to seeing lots of politicians, including the Governor, lobbyists, and lawyers moving around through our capitol city near the imposing New York State Capitol building. Here in upstate New York, these are our so-called celebrities.
But the iconic Maserati brand continues to catch the eyes of a variety of other celebrities around the world, from musicians, sports figures, actors, and actresses. Maserati sports cars are rare, beautiful, exotic, elegant, and exclusive. Our Maserati dealership has a showroom filled with these stylish vehicles designed with the unique Maserati trident emblem paying homage to the Fountain of Neptune in Bologna, Italy.
Here are some of Maserati's most famous fans:
Leading Ladies Who Love Maserati
Cameron Diaz, known for her roles in "Shrek" and "There's Something About Mary," is often seen zipping around Los Angeles in her black Maserati Quattroporte S 4.7. Can you imagine filling up your car at a Los Angeles gas station and seeing Diaz at the pump next to you filling up her Maserati?
Actress Lindsay Lohan has been a longtime fan and owner of a variety of Maserati vehicles. In fact, one of her Maserati vehicles, a white Maserati Quattroporte, was auctioned off on eBay.
Singer-turned-actress Vanessa Williams is best known for her memorable role on "Ugly Betty." But she's also a proud Maserati owner. Her model of choice is the elegant Maserati GranTurismo.
As Seen on the Streets of Puerto Vallarta
Academy award nominated actor and leading man Bradley Cooper may not officially own a Maserati but he has driven one in his movies. In the 2011 movie, Limitless, Cooper plays a copywriter who needs a stylish vehicle that expresses luxury, style and performance. A dark gray Maserati GranTurismo Coupe was chosen and two identical four-seaters were sent to the set. Cooper drove the sports car through the narrow cobblestone streets of Puerto Vallarta, Mexico.
Internationally-acclaimed actor and Academy Award winning director Mel Gibson owned a 2008 Maserati until he crashed the car in Malibu outside of Los Angeles.
A Rare Find
Let's turn to the world of comedy. Stand-up comedian, famed late night television host, and automobile aficionado Jay Leno took great care to restore his unique Maserati 3500 GTi. Leno discovered this 1962 model in a barn while on a quest for a different vehicle. Even though it had been in storage for nearly 20 years and had 100,000 miles on it, Leno knew he needed to add it to his collection. Today, when Leno takes it out for a drive, this Maserati is one of the most recognizable Italian GT car shapes of its era, primarily because it was built by people who are genuinely passionate about superior car design.
Within the world of music, there are a number of well-known men and women who are drawn to the Maserati brand.
American rapper, actor, businessman, and investor Curtis Jackson a.k.a. 50 Cent has been photographed behind the wheel of a white limited-production two-seater Maserati MC12. Only 50 models of this limited edition sports car were put on the market. Its top speed is 205 mph.
Tyrese Gibson, actor and American Grammy-nominated R&B singer is the owner of a white 2011 Maserati GranTurismo. No wonder Gibson chose this particular model due to its stunning craftsmanship, amazing looks, and great sound.
Australian-born pop singer and actress Kylie Minogue grabs everyone's attention as she drives her stunning black Maserati GranTurismo S luxury sports car. It's equipped with ZF 6-speed automatic transmission, standard Skyhook adaptive suspension, alternate under-door mini-skirts, non-black underlaid frontlights, 20-inch wheel rims with the Trident design, standard Bluetooth wireless technology, and iPod interface.
Luxury Sedan with Fluent Handling
Black Maseratis seem to be a favorite among celebrities. Singer-songwriter Gwen Stefani, one of the hosts of the popular television show The Voice, has been seen numerous times in her 2007 4.2 L Maserati Quattroporte luxury sedan with a six-speed ZF automatic transmission. It's no wonder that Stefani likes the sports car's balanced and fluent handling, not to mention supple ride.
Singer Britney Spears not only owns a number of Maserati vehicles but she's written about them in one of her songs. Spears bought her first sports car in 2010, a black showstopper, in Los Angeles. More recently, she splurged on a stylish white Maserati GranTurismo convertible with 20-inch rims, leather seats, and black convertible top.
International pop star Katy Perry likes her Maserati vehicles loud and eye-catching, just like the singer herself. She's been seen in a bright-red Maserati GranCabrio Fendi, a special edition model created with the Italian fashion house Fendi. Perhaps the most distinctive feature of the GranCabrio Fendi's is its unique brown leather interior with a maze-like design. Using the designer's touch, the beautiful pattern continues throughout the cabin and even onto the included luggage set. The final special touch is a silver oval plaque engraved with Maserati's Trident and Fendi's F, and a five-digit serial number.
Customized Colors
Sports stars like to be the best and be noticed. Perhaps that's the reason behind the allure of a Maserati. Francisco Liriano, the Dominican-born professional baseball pitcher for the Toronto Blue Jays, had his white Maserati GranTurismo with black interior specially customized without any chrome detailing. This black-and-white custom job features a white body and black accents along with a carbon fiber trim.
FC Barcelona's football (soccer) star Lionel Messi owned a 2012 Maserati GranTurismo MC Stradale. Messi has just recently put the sports car on the market for sale. Messi customized the car, having it re-painted from its original white exterior to matte black. Its inside is black Alcantara. Under the hood, the special sports car is powered by a 4.7-liter V8 engine that produces 444 HP and allows the car to go from 0 to 62 mph in 4.5 seconds, before reaching a top speed of more than 186 mph.
American short track speed skating competitor and an eight-time Olympic medalist Apolo Ohno also owns a refined and legendary Maserati Italian sports car. After a practice session for the hit TV show Dancing With The Stars, Ohno drove away in his Maserati GranTurismo S.
Join the ranks of influential celebrities by splurging on your own Maserati model today. We invite you to visit our showroom and take a test drive in some of the models that celebrities have chosen for their very own.