Options, Options, Options: How to Make Your Maserati GranTurismo Your Own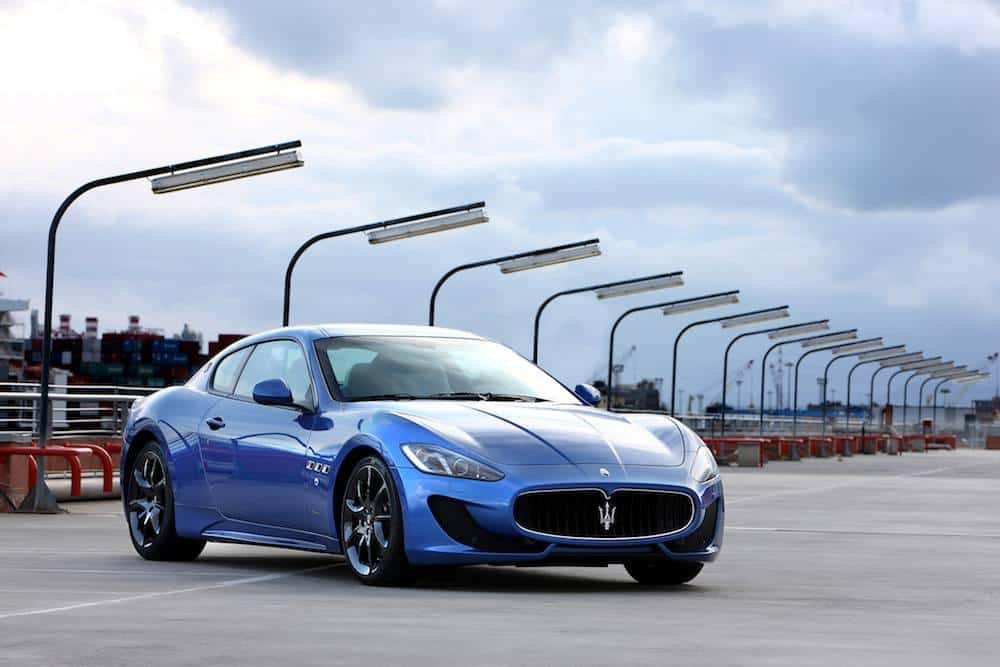 So you want a brand-new Maserati GranTurismo? That's an excellent choice. The luxury vehicle is one of the most athletic offerings in the class, providing the driver with a unique combination of opulence and sportiness.
However, it's not as easy as heading into a Maserati dealer in New York and asking for one of the models. If you do head down that route, you'll be missing out on several opportunities to customize your vehicle! The brand allows prospective buyers to make their GranTurismo their own via a variety of exterior, interior, performance, and safety offerings. While another GranTurismo may look similar to yours, you can be assured that there are at least minor differences.
So what are the available options? Let's dive in and take a look…
Exterior Options
There's absolutely zero reason why an owner should mess with the legendary exterior design of the sporty GranTurismo. However, there are several ways that a potential buyer can customize the luxury car to make it one-of-a-kind.
Drivers can choose between a variety of athletic exterior colors, highlighted by the eye-catching, non-metallic bianco Eldorado paint job. The silver/gray hue will surely leave your fellow drivers gawking. There are also a variety of metallic paint options, including
Rossa magma (red)
Blu inchiostro (blue)
Grigio pietra (silver)
Bianco birdcage (white)
Grigio Granito (black)
Nero Carbonio (deep black)
The Maserati's brake calibers are one of the most familiar aspects of this brand's vehicles. Nowadays, you can choose the color of these parts, allowing you more customization options. The choices include rosso opaco anodizzato (burgundy), rosso (red), giallo (yellow), blu (blue), nero (black), titanio (silver), argento (gray), blu opaco anodizzato (lapis blue), and polished aluminum.
Your final exterior choice may be the most important, especially if you're looking to impress in your new GranTurismo. Maserati offers four different wheel options, including 20-inch MC design charcoal with blue accents, red accents, and white accents. The brand also offers the unique 20-inch trofed design matte smoke. While these options probably won't play much of a role in how your vehicle operates, they will surely influence the number of people who stop and look at your ride.
Maserati also offers a car cover for your Maserati, which costs an additional $400. After dishing out that kind of money on a GranTurismo, you presumably want to maintain the exterior's integrity. After sitting out in the snow and rain, your paint and other exterior features will start to show signs of wear. If you want to maintain the like-new beauty of this luxury car, the cover is an excellent decision.
If customers truly want to trick out their new luxury car, they can dish out an extra $3,800 for the carbon fiber bonnet.
Interior Options
The Maserati GranTurismo is equipped with a number of interior features and amenities, as are the majority of the brand's vehicles.
Still, there are several ways that you can make your GranTurismo's interior your own. Like any interior, it starts with the seats. Potential buyers are practically locked into their nero (black) leather seats, although they could opt for the Poltrona Frau drilled leather ($950) for extra comfort. However, they will have the opportunity to choose between a pair of head rest options, including nero and carbon fiber (which cost an extra $5,000).
Speaking of those two upholstery options, potential buyers can also choose between a full leather steering wheel or the carbon fiber alternative. While we're on the subject of carbon fiber, for an extra $700, owners can have their entire interior decked out in the material.
Your biggest decision will come via the GranTurismo's headliner, which is essentially the roof of the cabin. Customers can choose between four color offerings:
Nero
Pearl Beige
Beige
Grigio
Alternatively, buyers can choose between several headliner options made of alcantra, an upholstery option that tends to be more durable and longer-lasting than suede. These options include:
Nero
Pearl Beige
Beige
Grigio Chiaro
Blue Trofeo
Engine/Performance Options
There's a good chance that you don't want to alter your Maserati's mechanics in anyway. Why would you? The brand's innovative 4.7-liter V8 engine provides all of the power and sounds that you expect from a sports car. Your engine will roar as you reach top speeds of 185 miles per hour and a 0-to-60 time of 4.6 seconds. This incredible performance can be attributed to the 454 horsepower or 383 pounds-feet of torque, and the aerodynamic design helps maintain those top speeds. Thanks to the six-speed, ZF automatic transmission, the GranTurismo is more than easy to control.
This is all mighty impressive, but drivers can enhance their mechanics in one small way. By opting for the Skyhook suspension system ($1,100), owners can appreciate the 50% reduction on wheel loadings variation. This has a direct impact on your shocks, and you'll notice the difference as you cruise over bumps. The unit also helps boost the vehicle's handling, which has an overall impact on the driving comfort.
Safety Options
Since you'll be controlling such a quick and powerful vehicle, you'll want to be assured that all of your occupants will be safe and sound. Fortunately, the GranTurismo offers an array of safety features that will keep both the driver and passengers protected.
The brand offers several innovative technological safety features that will reduce the chance of an accident. Systems like the Maserati Stability Program will keep your vehicle traveling on the intended path, and this unit will be especially helpful in inclement weather. Of course, the Brembo brakes will also increase your vehicle's traction, so you won't have any issue decelerating or suddenly stopping.
Now that you're equipped with this knowledge, you shouldn't have any questions when you head into a Maserati dealer in New York. You should now have an idea of what exterior options your seeking, which interior aspects you want to customize, and which performance and safety upgrades you want to opt for.
This doesn't just make the entire car-buying process a whole lot easier. Instead, it means you could zoom through the entire process and start driving your exciting new GranTurismo in no time.