Options, Options, Options: Building a 2017 Maserati Ghibli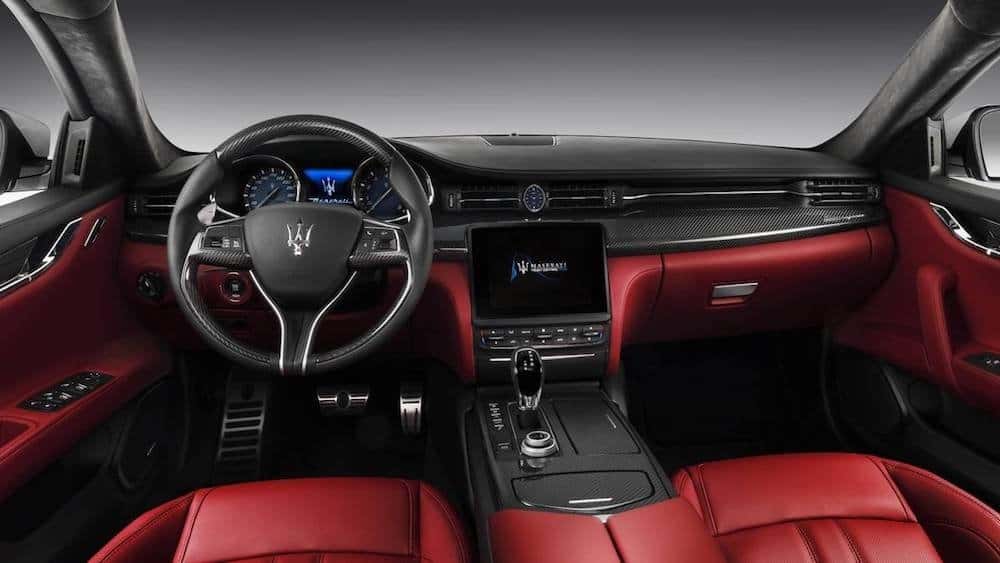 If you're planning on visiting a Maserati Dealer in New York and purchasing one of the brand's incredible vehicle offerings, then you'll undoubtedly be willing to dish out some extra cash as you attempt to personalize the car. There's no denying the opulence and performance capabilities of the brand's offerings, but we wouldn't blame a customer for seeking amenities that allow their new Maserati to stand out from the crowd.
Below, we've walked through the "building" process of the 2017 Maserati Ghibli, which will alert you to all of the offerings that a buyer could opt for. Therefore, when you head into a Maserati dealer in New York, you'll already have your picture-perfect Maserati Ghibli in mind…
Exterior Options
Since you're going to be dishing out so much money on your new Maserati Ghibli, buyers should anticipate the opportunity to customize their new car to their liking. It starts with the outside of the vehicle, where customers can opt for a number of different colors, wheels, and brake caliper offerings.
The pair of non-metallic paint options (Nero and Bianco) are relatively popular, although potential buyers will surely be impressed with the spectrum of metallic color offerings, as well:
Nero Ribelle
Grigio Maratea
Grigio
Grigio Metallo
Bronzo Siena
Champagne
Blu Passione
Blu Emozione
Rosso Folgore
Rosso Energia
Bianco Alpi
While it may not be all that important to some car buyers, customers will also have an opportunity to choose from a variety of different wheel options. Each of the expertly-designed parts will surely leave others drivers gawking at your new ride. The options include
19-inch Poseidone
19-inch Apollo
19-inch Proteo
20-inch Urano
20-inch Urano (Diamond)
20-inch GTS Antracite
21-inch Titano Anthracite
Brake calipers are essential when it comes to optimizing your car's stoppage power. However, these parts are also an opportunity to impress your fellow drivers. With four options to choose from, you can snag the caliper that best fits your car:
Thanks to all of these options, a Maserati owner can truly modify their new vehicle to fit all of their desires.
Interior Options
Those customizable options aren't restricted to the Ghibli's exterior, given that drivers can also personalize the inside of their new Maserati. It starts with the various leather offerings, which allow owners to add a bit of color to their interior. The leather options include
Nero
Cuoio
Sabbia
Marrone
Blu
Rosso
Nero/Grigio
Nero/Cuoio
Nerro/Rosso
Ross/Nerro
Owners will even have an opportunity to choose the ideal color of their dashboard, as the brand offers nero and nero/cuoio upholstery options. There's also a trio of headliner options, including nero, grigio, and sabbia. While there's only one carpet option (nero) and one steering wheel option (nero), there's still plenty of ways that drivers can make their Ghibli unique.
To top it all off, the assortment of trim options will truly allow owners to separate their specific Ghibli from the pack. The options include:
Dark Mirror
Radica
Rovere Chiaro
Ebano
Black Piano
Carbon Fiber
Package Options
By opting for one of Maserati's many available packages, owners will have access to amenities that will boost the sportiness, luxury, or any other complementary aspect of their vehicle.
For instance, the Interior Carbon Package includes a number of carbon-made parts, including shift paddles, door entry guards, and a sport steering wheel. Meanwhile, the Luxury Package provides drivers with an assortment of aesthetic and comfort amenities, including a premium rear armrest, front seat ventilation, a leather three-spoke steering wheel, and the incredible 10-speaker Harman Kardon Premium Sound System. The other included features optimize drivability and safety, like the Blind Spot Alert (with Rear Cross Path), the front and rear parking sensor, and the key fob remote start function.
The Luxury Zegna Package includes just as many opulent amenities, like a power rear sunblind, nero brake calipers, and rear laminated glass. The Premium Package is equally extensive, providing drivers with those parking sensors, the Blind Spot Alert, and the remote start function. Finally, the Driver Assistance Package provides owners with the Adaptive Cruise Control (with stop & go capabilities), a surround view camera system, and the Premium Package.
Individual Options
If you prefer to just opt for individuals amenities, you can do so by choosing from any of Maserati's numerous options. These offerings cover basically every aspect of the car, which will influence performance and the driver's ultimate enjoyment of the vehicle. The available amenities include:
Exterior
Headlamp Washing System (No Heat)
Adaptive Bi-Xenon Headlights
Rear Laminated Glass (Sun/Noise Absorbing)
Heated Windshield Washer Nozzle
Interior
Carbon Shift Paddles
Door Entry Guards in Carbon Fiber
Power Rear Unblind
Wi-Fi System with Mobile Sim
Alcantara Roof-lining and Pillars
Leather Seat Upholstery
Extended Leather Surfaces
Premium Natural Leather Interior
Premium Natural Drilled Leather Interior
Front Seat Ventilation
Rear Seat with Three-Place Heating
Beige Leather Steering Wheel Insets (Matched to Interior Leather)
Beige Leather/Wood Steering Wheel (with Plastic Insert in Matching Tones)
Wood-Leather Steering Wheel
Steering Wheel Leather with Black Piano Trim
Leather/Wood Heated Steering Wheel
Beige Leather/Wood Heated Steering Wheel (with Plastic Insert in Matching Tones)
Sport Steering Wheel Heatable
Sport Steering Wheel with Carbon Insert
Steering Wheel Shift Paddles
Inox Sport Food Pedals
Power Foot Pedals
Smokers Kit
Harman Kardon Premium Sound System
Bowers & Wilkins Premium Surround Sound System
Performance/Safety
All Season Tires (19 inches)
Power Trunk/Hands Free
Skyhook Electronic Damping Control
Key Fob Remote Start Function
Summer Tires (20 inches)
All Season Tires (20 inches)
There must be millions of possible combinations when you consider all of the options that are available on the 2017 Maserati Ghibli. As a result, there's little chance that your specific vehicle will be identical to another Maserati Ghibli on the road today.
Thanks to the extensive listing of available options above, you should now have a better idea of your ideal Maserati. Therefore, when you finally visit that Maserati dealer in New York, you can easily explain exactly what you're looking for in your very own Ghibli.