Maserati Ghibli vs Mercedes E Class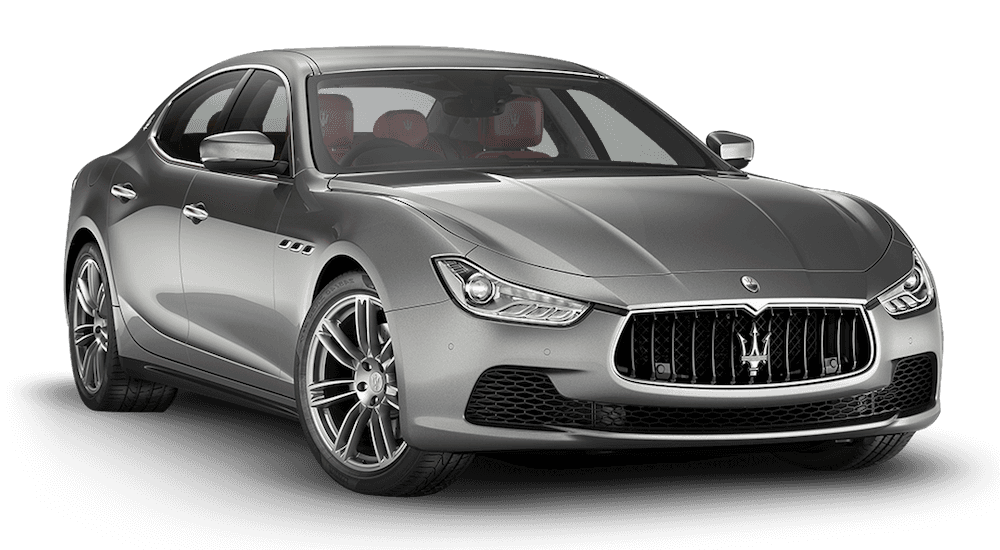 2017 Maserati Ghibli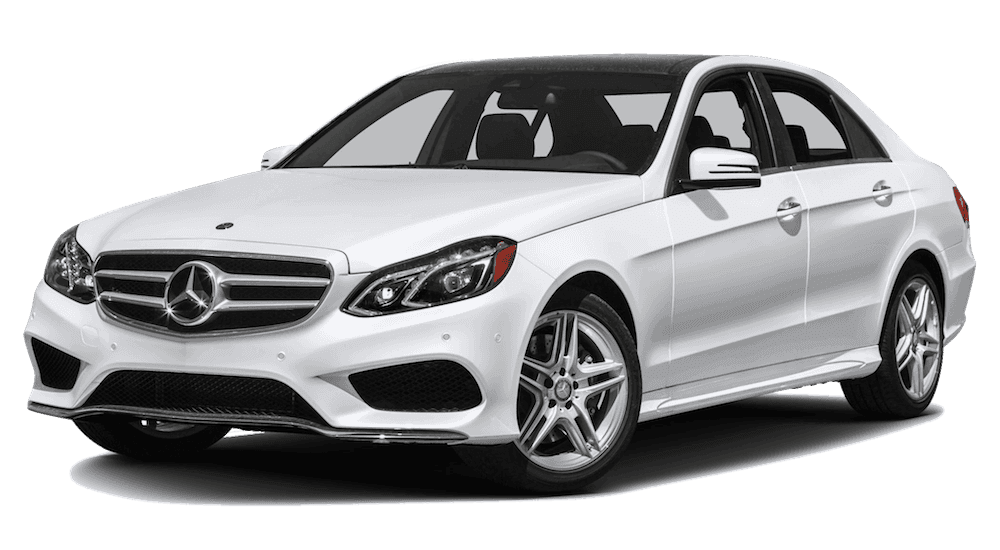 2017 Mercedes E Class
20 mpg
Fuel Efficiency
30 mpg
406 ft-lb.
Torque
443 ft-lb.
For most people, car shopping is a chore that ranks somewhere up around getting your teeth cleaned at the dentist – it's not that bad once it's underway and you're always pleased when it's over, but knowing you have to go and get it done leaves you feeling something akin to dread.
However, if you're shopping for a luxury car, than you can disregard the entire first paragraph. You're not worried about getting a car that gets the best possible gas mileage or that has the most fantastic resale value; no, if you're in the market for a luxury car than you're after just that: luxury – and that means you're probably extremely excited to get to the dealership and check out all of the top-of-the-line models and features of some of the nicest cars on the market.
Of course, you also need to know where to start – there's a lot of really nice cars out there and you don't want to burn out by exploring options you're just not interested in. Take some time to do a little research before you jump into shopping for a luxury vehicle – for example, if you're considering the pros and cons of the Maserati Ghibli vs. the Mercedes E class, read on to see which dealership you should prioritize visiting.
Price
There's no way to beat around the bush when it comes to discussing the price tag on the Maserati Ghibli: the luxurious Italian sedan is going to cost you a pretty penny with its starting price of $72,300, but for those in the luxury car market, it's going to be tough to top the appeal, style and road-worthiness of the supremely sexy Maserati Ghibli. Let's be real – you're not driving a luxury car because you want to fly under the radar – no, you're driving a luxury car to turn heads – and very few cars will turn heads as quickly as one sporting the famed trident. Sit inside the driver's seat and you'll see why the Maserati Ghibli can command such a high asking price… turn on the engine for a test drive, and you'll be pulling out your checkbook before the car is back in park.
Now, if you're after luxury but can't splash out over $70 grand on a Maserati, you could certainly do worse than the Mercedes-Benz E-class. Starting at $52,150, you might lose the panache of saying you drive a Maserati, but you will save on actual dollar bills. Of course, that's just the starting price – buyer beware: when it comes to adding in all of the available packages, you may find that your Mercedes-Benz has somehow equaled out to the price of the Maserati Ghibli.

Safety
While you might be willing to compromise on interior features, very few drivers are willing to compromise when it comes to safety. Fortunately, the 2017 Maserati Ghibli and the 2017 Mercedes-Benz E-class sedan both have been given the highest ranking of Good by the Insurance Institute for Highway Safety, so you can rest assured that no matter which luxury car you choose to drive home, you'll be doing so without compromising safety for style.
It's worth mentioning that the 2017 Mercedes-Benz E-class sedan also has a perfect five-star overall safety rating from the National Highway Traffic Safety Administration, although unfortunately the NHTSA has yet to test any model year of the Maserati Ghibli. However, with the IIHS giving both models top-marks for safety, it's probably safe to assume NHTSA crash testing would yield similar results.

Performance
The 2017 Maserati Ghibli base model comes with a twin-turbo 3.0-liter V6 engine that cranks out 345 horsepower while the 2017 Mercedes E-Class sedan is powered by a 2.0-liter inline-four cylinder that churns out 241 horsepower. While you could never argue that either model is lacking in engine power, you can see why Maserati named it's model after a dry desert wind… the same cannot be said for the E-class sedan. Sure, the E-Class sedan is a smooth and comfortable ride, but it lacks the sporty zip that defines Maserati Ghibli.
Not to mention, that's just the base model – move up the line to the Maserati Ghibli S or Ghibli S Q4 and the 3.0-liter twin-turbo V6 ups the ante with 404 horsepower. And while no one is saying these cars are as fuel-efficient as a Toyota Prius, the economy's not terrible either. The standard Ghibli get's 17 miles per gallon in the city and 24 mpg on the highway, while the more powerful Ghibli S and Ghibli S Q4 get 16 mpg in the city and 24 on the highway. If those numbers are too low for you and you are willing to sacrifice some horses in exchange for fewer refueling stops, than the 22 mpg in the city and 30 mpg on the highway  E-class sedan may be your better option – but be aware you'll be losing some of the pep of the Maserati.

Design
When you decide to drive a luxury sedan, you're not just worried about having a feisty powertrain; you also want to have best-in-class interior amenities. Luckily, both Maserati and Mercedes deliver when it comes to loading up their sedans with features that will make you hope for traffic on the way home.
The base Maserati Ghibli comes standard with leather upholstery, Bluetooth capability, an 8.4-inch touchscreen, a navigation system, automatic xenon headlights, automatic windshield wipers, a power-adjustable steering wheel, keyless entry and ignition, 19-inch alloy wheels, a sunroof, dual-zone automatic climate control, heated and power-adjustable front seats, a rearview camera and an eight-speaker sound system that works with Apple CarPlay, Android Auto and satellite radio
The base model Mercedes-Benz E-class sedan, the E300, comes standard with a 12.3-inch infotainment display, Wi-Fi, power-adjustable front seats, dual-zone automatic climate control, a push-button start, a sunroof, navigation, two USB ports and remote keyless entry. You'll also get advanced safety features including forward collision warning, a distraction alert, automatic emergency braking and voice recognition. Additionally, you'll be able to jam out to all your favorite music thanks to the inclusion of Apple CarPlay, HD Radio, Bluetooth, two USB ports and Android Auto.
If Mercedes hasn't loaded up it's E300 with enough luxury features for you, feel free to to explore the many packages that can round out your sedan, including the Warmth and Comfort package, the Premium 1 package, the Premium 2 package, the Premium 3 package and the Rear Safety package. The packages range in price from $3,950 all the way up to $11,250 – so no matter what feature you're looking for, you should be able to add it to your sedan… you're just going to have to pay (quite a bit) for it.
Of course as you move up the trim levels of each manufacturer's models the list of interior amenities improves, but ultimately you'll have to decide if you want a luxury car with all the bells and whistles that is perfect for picking up your kids from school and taking long, meandering drives or if you want a luxury car that, while well-appointed, hits the highway with ferocity and handles like a sports car. When it comes to the Maserati Ghibli vs. the Mercedes Benz E-class, the choice is yours
We appreciate your interest in our inventory, and apologize we do not have model details displaying on the website at this time. Please fill the form out below and our team will quickly respond, or, please call us at 518-407-0777 for more information.