How the 2018 Maserati Levante Combines Luxury and Sportiness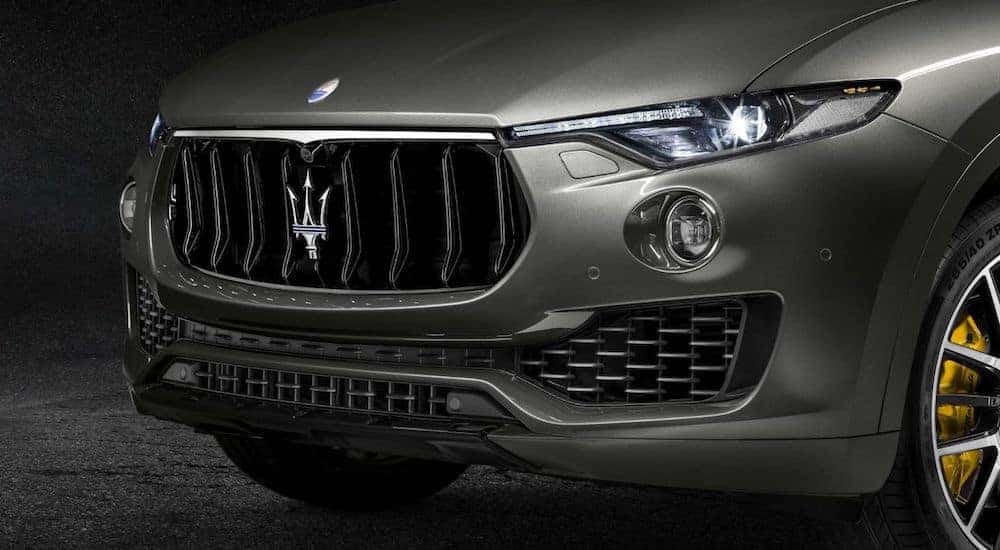 If you're currently in the market for a new sports car, we understand if you're being patient with your pursuit. After all, considering how much money you're about to spend, you'll want to be guaranteed that you're making the right decision when you finally opt for a specific make and model.
Well, if you're looking for the perfect combination of luxury and sportiness, you can't do any better than the incredible 2018 Maserati Levante. The vehicle provides all of the amenities a driver would expect from this particular class, as well as a whole lot more.
Continue reading below to see everything that the nameplate can deliver. Then, when you're finishing ready, you'll be itching to visit a Maserati dealership in New York…
Performance
While some brands will try to entice prospective buyers with several different engine offerings to choose from, Maserati is content on providing these customers with one single engine when it comes to the 2018 Levante. Engineers seemingly focused in on this specific unit, and they achieved some of the most impressive specs in the entire class.
Ultimately, drivers can expect the accompanying 3.0-liter, twin-turbocharged V6 engine to crank out an incredible 345 horsepower and 369 pound-feet of torque. Another variation of the same engine is capable of elevating those power specs to incredible levels, as drivers can anticipate an astonishing 424 horsepower and 428 pound-feet of torque. Regardless of which engine you ultimately opt, you'll find that you can easily keep up with your fellow drivers wherever you're traveling.
Safety
Of course, since you're going to be operating such a powerful vehicle, you'll surely want the SUV to be equipped with some sort of safety functions. Well, the 2018 Maserati Levante more than delivers in this regard, promising drivers an assortment of features that should play a role in preventing accidents from occurring altogether.
For instance, the Highway Assist System combines a pair of the brand's clever safety functions, the Lane Keeping Assist function and the Adaptive Cruise Control unit (with Stop & Go technologies) to preserve the SUV's occupant's well-being during any journey. The Lane Keeping Assist mode will assure that drivers are remaining on their intended path, while the Adaptive Cruise Control allows them to take a brief break from driving without compromising safety. Thanks to this inclusion, the vehicle will operate without your manipulation, and the Stop & Go technology means it can accelerate or decelerate when necessary.
The Forward Collision Warning-Plus is another appreciated function, as the technology will alert the driver when a collision is imminent. If the operator doesn't respond to the audible and visual cues, the accompanying Advanced Brake Assist system and Emergency Braking system can automatically apply the brakes. As a result, drivers can expect these features to play a significant role in lessening or preventing a collision from occurring.
Finally, the Active Blind Spot Assist and Rear Cross Path function will provide the driver with an extra set of eyes. The Active Blind Spot Assist will be especially useful when traveling on the highway, as the feature should help prevent any devastating collisions. Meanwhile, the Rear Cross Path technology should prevent any minor fender benders in the parking lot. Even the Traffic Sign Recognition is a notable safety function, as the technology has the driver's back during those early-morning commutes.
Technology
Of course, you're going to be spending the majority of your time inside the SUV, so you'll surely rely on some technological features to keep yourself entertained. Well, this can certainly be expected from the 2018 Maserati Levante, as the vehicle manages to provide drivers with a host of technological amenities. The 8.4-inch Maserati Touch Control Plus system is the star of the interior, providing drivers with an easy way to access applications like radio or navigation. If the driver prefers, they can connect their smartphone via the Apple CarPlay and Android Auto compatibility, thus allowing them to perform many of their phone's basic functions.
If you tend to like to jam out to your favorite tunes during a long journey, we're sure you'll appreciate the two available sound systems that Maserati offers. The Harman Kardon Premium Sound system delivers an unmatched listening experience via the 900-watt amp and the 14 speakers. Alternatively, drivers can opt for the Bowers & Wilkins Surround Sound System, which will let all occupants get lost in the sound coming from the 17 speakers and 1,280-watt amplifier.
Predictably, the brand added a number of additional amenities that will improve the entire driving experience. For instance, the 12-way power adjustment and memory function on the driver's seat assures that owners will always be able to find their ideal vantage point of the road. Of course, while it may not necessarily be a "technological" offering, the various upholstery options bring an air of opulence to the ride, as drivers can choose from offerings like the premium Italian leather or Ermenegildo Zegna Silk Edition upholstery.
As you can see, the 2018 Maserati Levante is one of the most versatile sports cars in the entire industry, and we're sure any customer would be thrilled with their decision to opt for this particular car. Well, now that that's been determined, it's time to start shopping! If you live in the Albany, New York area, there's no better place to make that purchase than from Maserati of Albany.
The dealership doesn't only promise some of the best prices in the entire area. Rather, they also provide customers with an array of notable services, with each of these individual departments helping customers before and after they've made their purchase. Meanwhile, the vast inventory provides customers with an array of logical targets, while the convenient hours means customers can always have time to visit the business.
So what are you waiting for? If you're enticed by everything the 2018 Maserati Levante has to offer, then head out to Alfa Romeo of Albany today! Before long, you'll be cruising off the lot in your brand-new sports car.